Madison Street
Bolton, Mississippi

Christmas at St. Mary's

By Rebecca B. Drake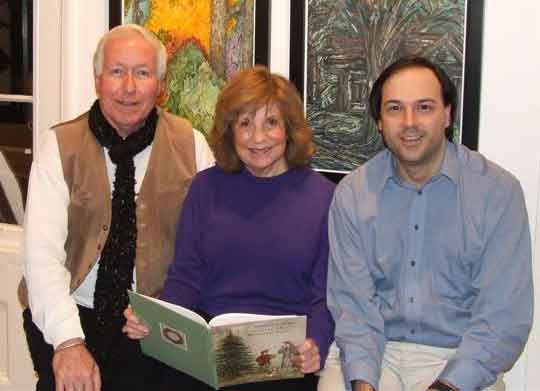 James Anderson, Bettye Edwards and John Howell, members of the Chimneyville Readers Theater of Jackson, to present an adaptation of A Christmas Memory by Truman Capote.
For the first time in almost two decades, St. Mary's, Bolton, will be decorated for Advent which begins on the fourth Sunday before Christmas and ends on the day before Christmas. Two services, both presented by St. Alban's Episcopal Church and members and friends of St. Mary's, are scheduled to celebrate the season.
The first of the Christmas services at St. Mary's will be held Sunday, December 12th, 4:00 p.m. The ceremony will feature Advent Lessons & Carols performed by the Holy Trinity Episcopal Church Choir, Vicksburg. Dorothy Brasfield, one of the area's most accomplished musicians, will serve as choirmaster and organist. The service of Lessons and Carols features the reading of Christmas scripture interspersed with special music performed by the choir.
On Tuesday, December 21st, 6:30 p.m., there will be a Christmas Celebration of the Holy Eucharist, The Reverend Billie Abraham, Rector, St. Alban's Episcopal Church, officiating. The sermon will be the presentation of A Christmas Memory, a heartwarming short story by Truman Capote, one of America's most gifted writers of the 20th Century.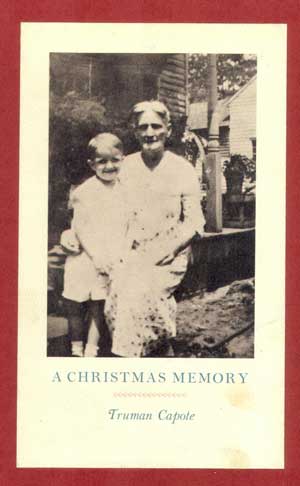 A Christmas Memory first appeared in Mademoiselle Magazine in 1956 and immediately struck a chord with the American public. The story is one of a young boy abandoned by his biological parents at the age of four and sent to Monroeville, Alabama, to live with Miss Faulk, an elderly relative. As the young boy and aged cousin bond, they make lasting memories – especially those of Christmastime and the joy of making fruit cakes for people they loved and admired.
Today, almost a half a century later, Americans are still enthralled by the touching story of Sook (Miss Faulk) and Buddy (Truman Capote). The Christmas message serves as a reminder that the best Christmas gifts are not the ones wrapped in cellophane and tied with a big red bow but, instead, precious time spent with loved ones. Nothing could be more treasured than the gift of memories wrapped with love.
A Christmas Memory, adapted and narrated by James Anderson, Director of the Chimneyville Readers Theatre, will feature Bettye Edwards and John Howell. Under Anderson's direction, A Christmas Memory has become one of the most popular Christmas presentations in the Jackson area during the holiday season.
Following both services at St. Mary's, there will be a reception in the parish hall.
---
Copyright (c) St. Mary's Episcopal Church, 2010. All Rights Reserved
Webpage design by James Drake
contact webmaster@stmarysbolton.org