Madison Street
Bolton, Mississippi

Second Sunday at St. Mary's
by Rebecca Blackwell Drake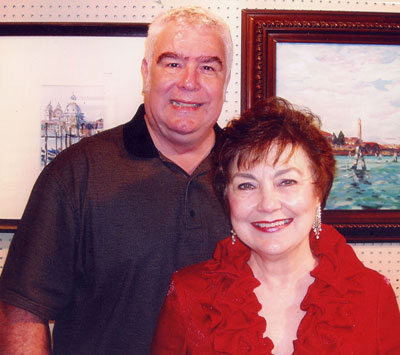 On Sunday, August 14, 2011, 4:00 p.m., Anna McDonald, soprano, and Don Messer, pianist, will present a sacred concert in lieu of a sermon. Various settings of Ave Maria will be performed to commemorate the August 15th Feast of the Assumption of Mary.
Over the centuries, famous composers including Franz Schubert, Josef Rheinberger, Bach-Gounod, Cesar Franck, Camille St. Saens, and Pietro Mascagni have written settings of the Ava Maria based on the text: "Hail Mary, full of grace, the Lord is with thee; blessed art thou among women, and blessed is the fruit of they womb, Jesus. Holy Mary, Mother of God, pray for us sinners, now and at the hour of our death. Amen."
Anna Dennery McDonald, soprano, is a Mississippi native and has appeared across the South in performances utilizing large orchestral forces, including engagements with the Louisiana Philharmonic Orchestra, the Memphis Symphony and the Mississippi Symphony Orchestra. In 2002, McDonald received the Gold Aurora Award for her performance and live recording of the Verdi Requiem which she performed again at her Carnegie Hall debut in 2005. The summer of 2009, McDonald sang Elijah's Israelite woman in Athens, Greece. On stage, she has appeared in lead roles in La Traviata, The Medium, Oklahoma, HMS Pinafore, The Pirates of Penzance, Girl Crazy and The King and I. In 2010, McDonald sang the Strauss Four Last Songs in highly acclaimed Jackson performances.
While a student at Millsaps College, McDonald performed as a soloist with the Millsaps Singers and toured Europe with the Millsaps Troubadours, directed by Leland Byler. Anna is a member of Galloway Memorial United Methodist Church, where she is a soloist in the Chancel Choir and a long-time student of the prominent vocal teacher R. Kenneth Roberts.
"My musical activities have been in addition to my real-life role as wife of maritime painter Eric McDonald," McDonald commented. "We have three sons and three grandchildren."
Accompanying McDonald will be Don Messer, organist and choirmaster at St. James Episcopal Church in Jackson. Messer is a graduate of Millsaps College where he studied piano with Dr. Jonathan Sweat and organ with Donald Kilmer. After receiving a Bachelor of Arts and Music degrees from Millsaps, he received a Master of Arts degree in English Language and Literature from Mississippi State before continuing advanced graduate work in English Renaissance Literature at Tulane University.
He has taught English at Mississippi State, Tulane, the University of New Orleans, Medgar Evers College (City University of New York) and Iona College in New Rochelle, New York. During the years he spent teaching he also served as organist-choirmaster at various churches in Mississippi, Louisiana, New Jersey and New York. Messer returned to Mississippi in 2004 to assume his current position at St. James. Although a church musician for 40 years, Messer is Jackson's only organist-choirmaster who is also an eminent Shakespeare scholar.
There will be a reception held in the parish hall following the service.
---
Copyright (c) St. Mary's Episcopal Church, 2011. All Rights Reserved
Webpage design by James Drake
contact webmaster@stmarysbolton.org