209 E. Madison Street
Bolton, Mississippi

Christmas at St. Mary's
Greening of the Church
Sunday, December 21
Christmas Eucharist
Monday December 22, 2014, 6:00 p.m.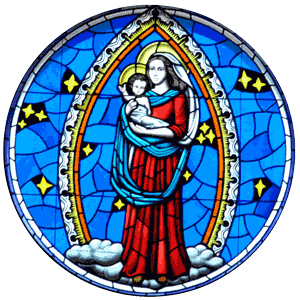 The Greening of the Church, an Anglican tradition of decorating the church for Christmas, will take place on Sunday, December 21.
At this time, greenery, flowers, poinsettia plants and other traditional Christmas decorations will adorn the nave in preparation for the Christmas Eucharist. One of the most beautiful sights in the church, other than the stained glass window featuring Mary with the Baby Jesus cradled in her arms, is the nativity set that is traditionally used at St. Mary's.

The following day, Monday, December 22, St. Mary's will celebrate the Christmas Eucharist with The Reverend Billie Abraham, rector of St. Alban's Episcopal Church, Bovina, celebrant. St. Alban's and St. Mary's choirs will join together to present a Sung Eucharist.
Communicants of St. Mary's Church invite everyone to join us for the Christmas Eucharist and join in singing the hymns familiar with the Christmas season.
O Come All Ye Faithful….."O come let us adore Him, Christ the Lord."
---
Copyright (c) St. Mary's Episcopal Church, 2014. All Rights Reserved
P.O. Box 566 Bolton, MS 39041
email: webmaster@stmarysbolton.org