209 E. Madison Street
Bolton, Mississippi

Second Sundays at St. Mary's

June 14th, 4:00 p.m.
Presents
Jazz Eucharist
featuring
Howard Jones Jazz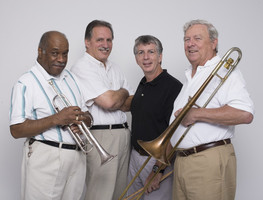 Second Sundays at St. Mary's will feature a Jazz Eucharist with the Very Reverend Billie Abraham officiating. Once again, Howard Jones Jazz will be featured throughout the service. The New Orleans style of jazz offers a unique quality to the worship service as they perform "When the Saints Come Marching In" and "Pennies From Heaven."
A reception will be held in the Parish Hall following the service.
---
Copyright (c) St. Mary's Episcopal Church, 2014. All Rights Reserved
P.O. Box 566 Bolton, MS 39041
email: webmaster@stmarysbolton.org