209 E. Madison Street
Bolton, Mississippi

Second Sundays at St. Mary's
August 10th, 4:00 p.m.
Holy Eucharist Celebrating the Feast of St. Mary,
Blessed Mother of Jesus
The Very Reverend Billie Abraham, Celebrant
Featuring
Viola Dacus, mezzo soprano
& Carol Joy Sparkman, pianist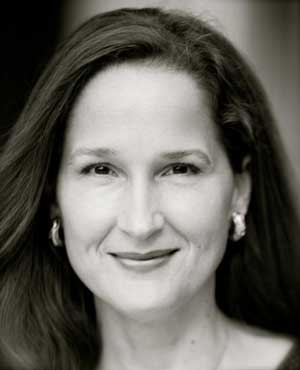 Viola Dacus, mezzo soprano
In celebration of the Feast of St. Mary, Blessed Mother of Jesus, Viola Dacus, mezzo soprano and Carol Joy Sparkman, pianist, will present a collection of songs featuring Mary, the Mother of Jesus. The songs will be presented as the sermon in the Eucharist.
Dacus received her Bachelor of Music degree from the University of Mississippi and her Master of Music and Doctor of Musical Arts degrees (both in Vocal Performance) from Louisiana State University. The subject of her doctoral monograph was the songs of German born composer Felix Wolfes. She continues to promote his lieder in both recital and lecture recital formats including presentations at both the Texoma and the Southern Regional Conferences of NATS (National Association of Teachers Singing).
Dacus has performed regionally as a recitalist as well as in opera and oratorio venues. She has performed with such organizations as Baton Rouge Opera, Ohio Light Opera, Mississippi Opera, Mississippi Symphony Orchestra, Meridian Symphony Orchestra, members of the Louisiana Philharmonic, and the Manhattan Philharmonic in a performance of Verdi's Requiem at Carnegie Hall. Recent performances include concerts throughout the Southeast as well as in Israel, Jordan, and Greece. Upcoming engagements include Handel's Messiah in Lafayette, Louisiana; the world premier of a song cycle composed by Dr. James Sclater, Reflections in the Mirror of Childhood, which will be performed with the Mississippi Symphony Orchestra in March 2011; and a performance of Mozart's Requiem at Avery Fisher Hall in New York City.
In past years, Dacus has served on the faculties of Phillips University in Enid, Oklahoma and Oklahoma State University, as well as having held interim positions at Southeastern Louisiana University and Louisiana State University. Join us in the Parish House after the service for an ice cream social.
---
Copyright (c) St. Mary's Episcopal Church, 2014. All Rights Reserved
P.O. Box 566 Bolton, MS 39041
email: webmaster@stmarysbolton.org