209 E. Madison Street
Bolton, Mississippi

Second Sundays at St. Mary's
March 8th, 4:00 p.m.
Presents
Stations of the Cross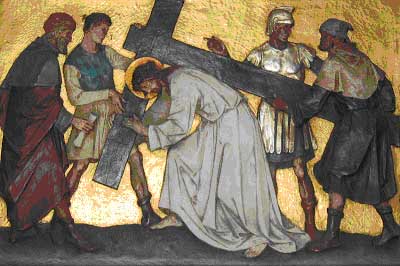 The Stations of the Cross, a series of fourteen representations from the Passion of Christ, will be read by Mary Ruth Jones and Charlie Carlisle. The readings will be embellished with anthems, motets and hymns sung by music majors from Mississippi College Music Department and directed by Kipp Gill.
A reception will follow in the parish hall.
---
Copyright (c) St. Mary's Episcopal Church, 2014. All Rights Reserved
P.O. Box 566 Bolton, MS 39041
email: webmaster@stmarysbolton.org